At Newport Harbor Animal Hospital all Reproduction Services are performed by Board Certified Theriogenologist, Dr. Mary Sebzda.

Featured Quote:
"I love bringing together both the breeder and the pet owner's vision of a forever companion to their life."
Getting to Know Dr. Mary Sebzda
My name is Dr. Mary Sebzda and I'm a theriogenologist. So what exactly is a theriogenologist? How is that different from a general veterinary doctor at-large? So a theriogenologist is someone who specializes in the practice of small animal reproduction, both in medicine and in surgery. The College of Theriogenology is a recognized specialty of the American College of Veterinary Specialists. So just like a board certified surgeon may practice special and unique surgeries on soft tissues and joints of pets, a theriogenologist practices special techniques both medically and surgically to preserve the fertility of animals.
Dog Breeding at Newport Harbor Animal Hospital
Breeding dogs is only really a small part of what I do on a day-to-day basis. I also counsel breeding dog owners of genetic screening tests that are important in the selection of any dog that would enter a breeding program. We diagnose and treat cases of infertility in dogs. We also identify sires of genetic merit so that we can collect/ship, both domestically and internationally, and freeze semen for long-term preservation. We educate the public on a day-to-day basis of the importance of fertility control, and go over the risks and benefits of the choices they may make or the benefit of their pet's health.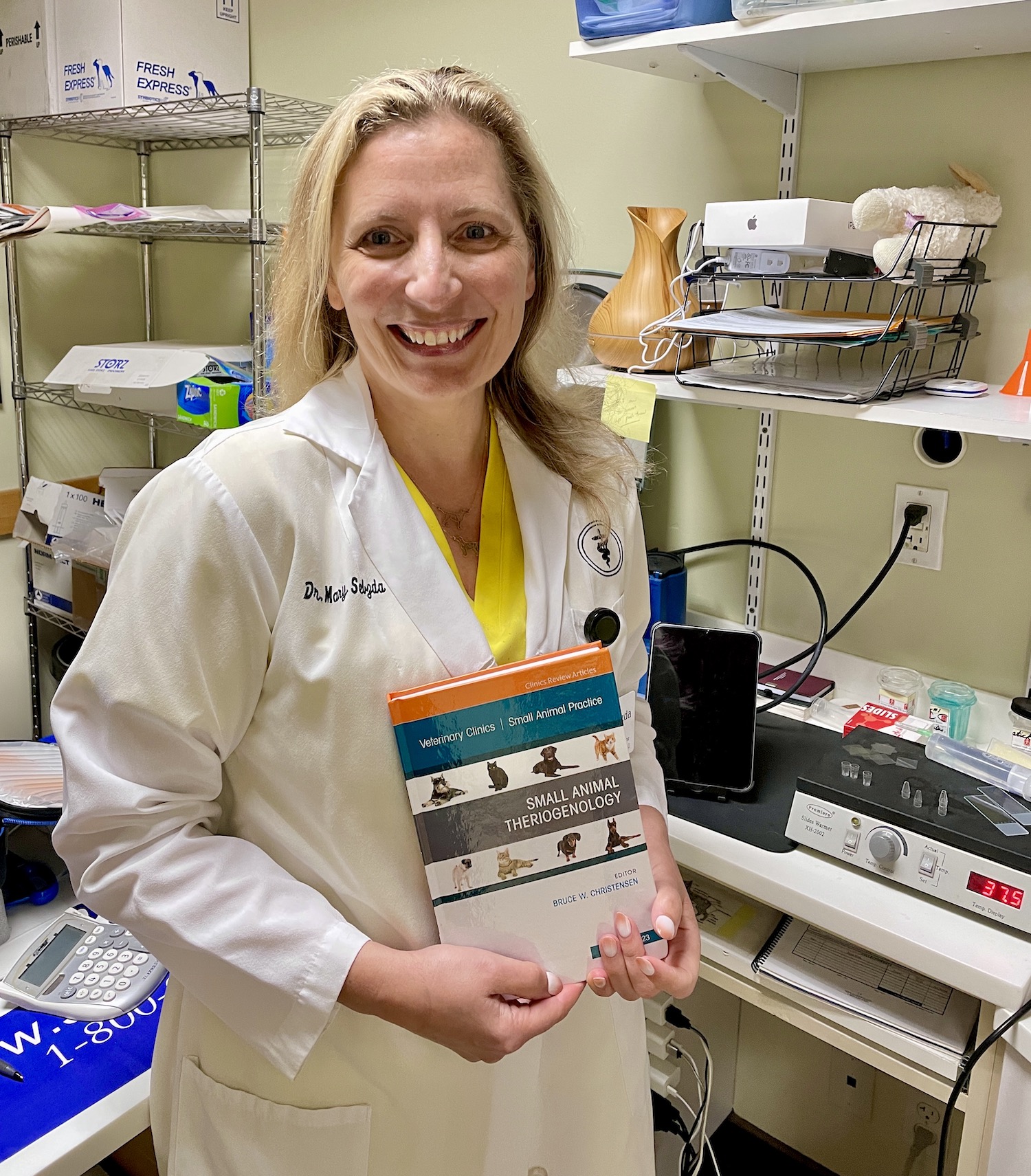 We educate clients on proper nutrition, parasite control and vaccination of puppies long before they ever reach their forever homes with their special owners, and we raise awareness of groups like the Theriogenology Foundation supporting the development of theriogenologists, like myself. And also the working doc project, a worthy group establishing an important group of dogs that serve the public in everyday life. We work together with organizations like the Alliance for Contraception in Cats and Dogs to take the breadth of knowledge that we have, so that we can come up with reasonable and actionable solutions for the pet owning public.
We teach incoming students about theriogenology. We accept students on a regular basis from the Western College of Health and Sciences. We also counsel practicing veterinarians on a day-to-day basis about cases that may have stymied them and confused them about what they need to do next for their own clients. We use advanced reproductive technologies like the ultrasound or endoscopy. And like I said, I do breed dogs, but that's because I love bringing together both the breeder and the pet owner's vision of a forever companion to their life.
We specialize in the following dog reproductive services for dogs and cats of all ages, breeds, and circumstances, including:
If you would like more information on any of these services, or to schedule an appointment with Dr. Sebzda, please call our hospital at (949) 612-2756.