---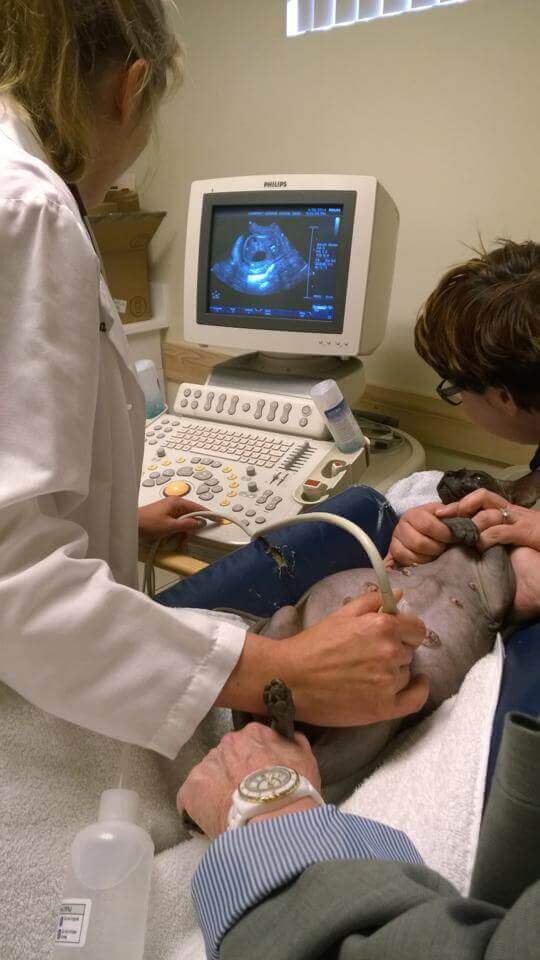 Dr. Sebzda, a reproduction specialist, will do an evaluation of your bitch or queen to assess the litter and the mother's health.
Pregnancy exams are typically scheduled at 4 weeks post-breeding. Dr. Sebzda will use an ultrasound to gather some important information such as is your dog pregnant? How many fetuses? (This count is best done between 28 and 35 days of gestation) Are the features of the developing fetuses and their measurements what we would expect of a healthy pregnancy? Are there any abnormalities that make us worried about the placenta or problems in the uterus such as infection?
Sometimes, Dr. Sebzda will use the ultrasound to monitor the pregnancy for your dog or cat throughout the pregnancy if there is a high risk because of previous pre-term labor or history of pregnancy loss. Ultrasound can help to estimate the due date of pregnancy when no ovulation timing had been performed, although, this is not the preferred method of due date estimation.
Owners are welcome to join Dr. Sebzda and her technician in the ultrasound room! This can be a fun time to learn some fun things about breeding and pregnancy. 
If you would like more information on our Pregnancy Exams with Dr. Sebzda, please call our hospital at (949) 612-2756, or schedule an appointment.