Abigayle
Kennel Attendant
Abigayle has been with us since 2021. She has always wanted to work with animals, and has quite a few herself, including reptiles. Abigayle has such a freindly nature, and such a joy to have on our team. She has always wanted to have a job where she could help those in need, especially animals. She said the reason she was drawn to our hospital, was because everyone was so friendly and helpful. When Abigayle is not working she loves going to the movies.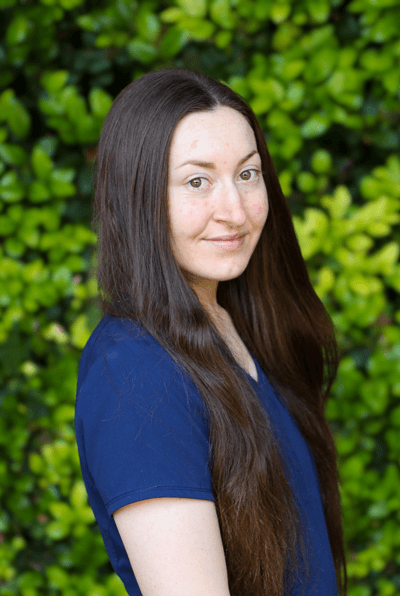 Adrianna
Kennel Attendant
Adrianna has been with us since 2021. She has always wanted to work in a veterinary hospital simply beause she loves all animals, and wants to become a veterinary technician. Working with animals is a dream for her, as she enjoys the contact with the animals here, and education that she has been getting while working with our team. Adriana has a dog, and a couple guinea pigs, so she is very familiar with pocket pets which will come in handy since we see a variety of them here at our hospital. When Adriana is not working, she loves spending time with her pets and friends.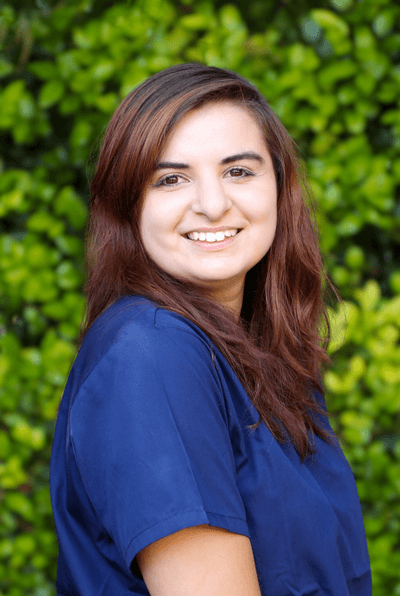 Alyssa
Kennel Attendant
Alyssa has been with us since 2021. Alyssa is always smiling and loves her job here at Newport Harbor Animal Hospital. She loves all animals, and you can clearly see that when she interacts with our patients. Alyssa really enjoys learning all that she can about the veterinary field, and the positive experiences she has had with staff and clients. When Alyssa is not at work, her hobbies include singing, dancing, reading and time with her three adorable dogs.
Azhanae
Kennel Attendant
Azhanae has been here since 2021. She loves caring for our patients, and working in a veterinary hospital. Not only does she have a passion for dogs and cats, but excited to see our guinea pig patients, and even getting one of her own. When Azhanae is not working, she enjoys her relaxation, and time with friends.
Dang
Kennel Attendant
Dang has been with us since 2021. He was drawn to our hospital because he loves the modern technology that we offer our patients, and the friendly enviornment within the hospital. Dang is loving being a part of a team that works so well together, and excited to learn all that he can about the verterinary field. When he is not at work, Dang loves time with friends, and spontanious trips.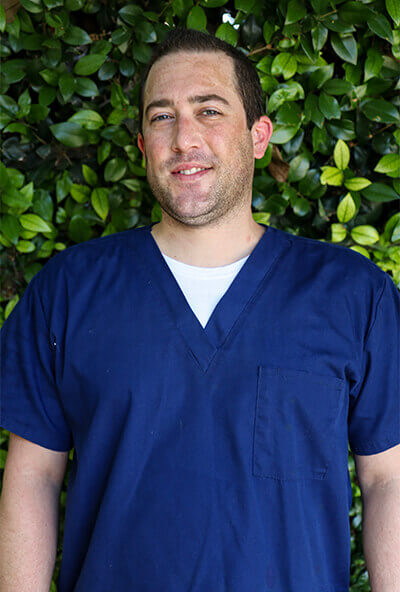 Edward
Kennel Attendant
Edward has been with us since 2012. He loves caring for the animals and they all love him just as much. Edward likes being able to help the veterinary assistants so he can continue to learn new skills. When Edward is not at work, he enjoys music production and sound design.
Emma
Kennel Attendant
Emma has been with us since 2021. Her dream is to become a veterinarian, and feels that working here is the first step towards making that dream come true with the experience she is getting. Emma really enjoys the environment here, and excited about all the hands on that she is getting while coached by such a knowledegable team. When Emma is not working, she loves time with her dog, family, and friends. She also is great at building keyboards, which we think is pretty impressive.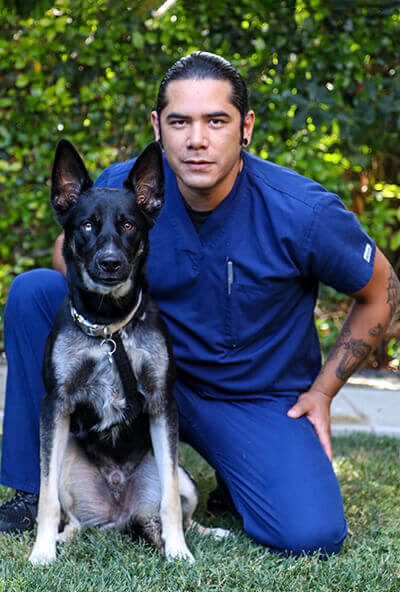 Fernando
Kennel Attendant
Fernando has been with us since 2009 as a kennel attendant. Fernando is one of our assistants who also does overnights with our boarders and hospitalized patients. He is well known with our regular boarding patients and they love him! When Fernando is not at work, he enjoys spending time with his family and music.