Dr Mary Sebzda board certified Theriogenologists in the state of California.
We are very proud to add Dr Mary Sebzda a board certified Theriogenologists in the state of California as our new specialty in pet reproduction. Mary has a passion for pet reproductive issues and concerns, combining her knowledge and compassion to help you with all the pet reproductive stages. Mary and the rest of our AAHA accredited staff love the part we play in the conception, birth and development of baby kitties and puppies. We are constantly amazed at her expertise.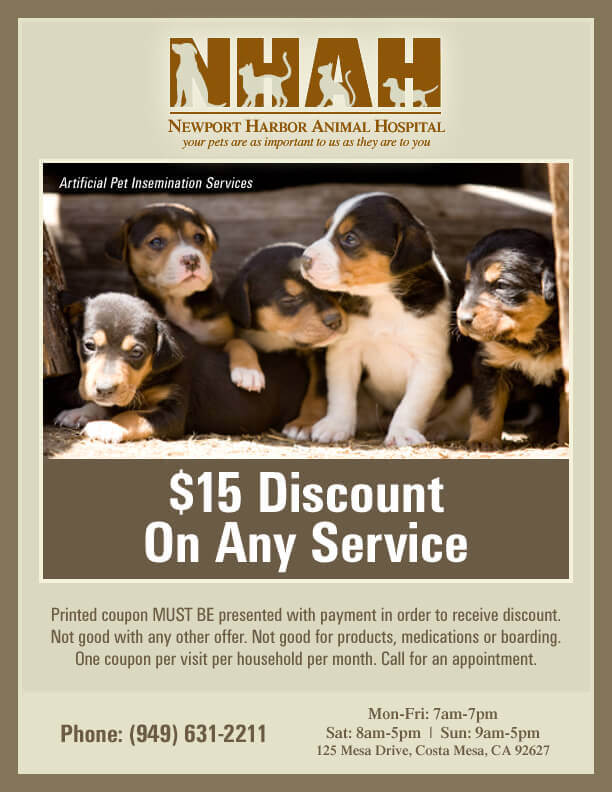 At Newport Harbor Animal Hospital, we will guide you through every important aspect of your pets care such as wellness care, life stage and breed specific care, surgery, dentistry, radiology, ultrasound, endoscopic and laser surgery, nutrition, vaccinations, spay/neuter, microchip placement, boarding and grooming. Needless to say this can be a lot to tackle, but with our highly trained AAHA Veterinarians of staff you will have well over 100 years of combined experience to best serve the needs of your pets health.
We welcome all your inquiries and invite you to learn more about us and how we can serve all your pet's specialty and reproduction needs Phone: (949) 631-2211.