70 Years: Newport Harbor Animal Hospital, EST. 1947
As Costa Mesa and Orange County have grown, so has Newport Harbor Animal. Established in 1947, before Costa Mesa became an incorporated city, Newport Harbor Animal Hospital was treating horses, cattle, and livestock. As times changed the practice began to adapt, we started seeing more domestic animals which us led to where we are today. When we say, "Your pets are as important to us as they are to you," we truly mean it. We treat all our patients like our own pets and wouldn't have it any other way. Through continuing education, state of the art technology, and a newly renovated hospital, we continue to stay ahead of the curve in our high standard of veterinary care.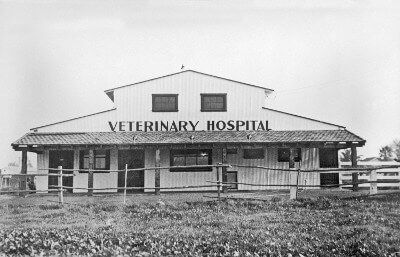 To celebrate 70 years of business we are offering a dental special for the entire year and hosting an open house and vendor fair. See details below.
DENTAL SPECIAL: We are adamant about the benefits of preventative dental care in your pets. Your pet's teeth are a gateway to the rest of their body, and poor dental care can lead to bacteria in the blood stream causing damage to the kidneys, liver and heart. To show you our commitment to proper dental care we are extending a special offer all year. When you book a dental for your pet mention our "70th Anniversary Dental Special" and you will receive $50.00 OFF your pet's dental in 2017 if it is performed within a month of your pet's physical examination.
OPEN HOUSE AND VENDOR FAIR: We will be hosting an open house and vendor fair in June of 2017. Full details are still in the works, but please stay tuned for more information as it becomes available. We hope you will be able to join us, as it's because of amazing clients like you that we have been able to continue to do what we love most, care for your pets.
If you are a local pet industry partner and would like additional information about exhibiting at our 70th Anniversary Open House and Vendor Fair, please email Alexandra at alex@newportharborvets.com.